Rhyl Miniature Railway
From TrainSpottingWorld, for Rail fans everywhere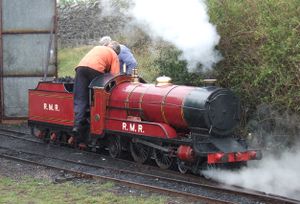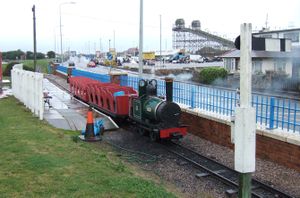 The Rhyl Miniature Railway is a 15 inch gauge miniature railway line located in Rhyl on the North Wales Coast. The line runs in a circle around a boating lake near the promenade, to the west of the town centre.
The railway has a long association with one type of locomotive, a class of six one-third scale 4-4-2 tender engines built by Barns. The current resident steam locomotive 'Joan' is one of these, while a second is owned by Rhyl council and has been displayed for many years on the mainline station in Rhyl.
Along with 'Joan', there is a diesel locomotive and a diesel railcar on the railway.
There is currently a new station building under construction while the railway is closed for the Winter.
External links